Luxury real estate auctions allow sellers to retain privacy throughout the listing and property-selling process. Realtors working in luxury home auctions facilitate private previews for qualified buyers, selective home tours, or open houses depending on the homeowner's needs. While luxury real estate auctions are highly lucrative, acquiring listings without proper research is difficult. In this article, we will discuss ways to increase your luxury real estate auction listings.
Personal Brand Should Be Infused With Luxury
As with all luxury real estate, auction or otherwise, the brand a realtor creates is directly correlated with the class of listings they obtain. An agent's marketing materials are paramount to exuding the right persona for the ultra-luxury market. Everything must be elegant, highly professional, modern, and cohesive.
The real estate agents that are struggling to land high-end listings must begin by taking stock of their current materials and advertising tactics, as outdated business cards or a poorly designed or slow-functioning website can be discerning to sellers. As luxury real estate agents have the chance to make sizable profits, they must invest in their marketing. Preparing to move into the luxury market means never cutting corners as doing so may cut them out of lucrative listings later down the line.
Be In The Right Place At The Right Time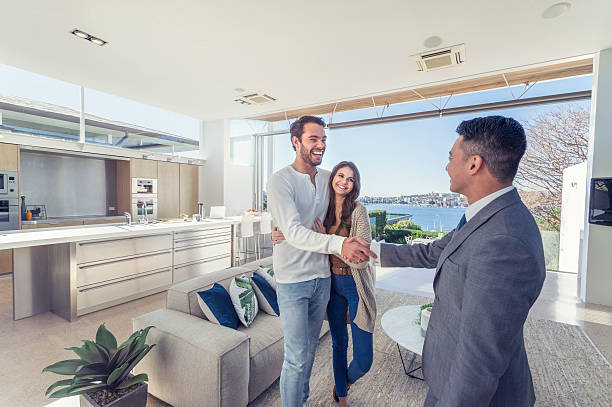 With any type of real estate, but particularly in the luxury market, professional and social connections are what lead to client referrals and listings. Agents should be comfortable in environments where potential sellers frequent. Often, these people can be found on charity boards, at fundraisers, and even at the right gallery opening. It is vital for real estate agents to make authentic connections rather than opportunistic acquaintances.
An alternative avenue to get listings is by attending a mansion auction and introducing yourself to bidders, agents, and the auctioneer. Later, we will discuss the listing options for real estate agents looking to auction luxury homes, however, these cannot happen if one does not already possess a rapport with other professionals in the market.
Makes The Most Of Your Social Media Presence
Real estate agents who lack a strong social media presence will miss out on a lot of opportunities for luxury real estate, including auctions. By posting about past luxury listings that you facilitated and giving thoughts on high-end happenings in your area, you are presenting yourself as an expert in luxury real estate, which makes clients far more trusting and eager to work with you.
Social media posts that cover an in-depth assessment of the benefits of luxury real estate auctions help to present an agent as an authority, which in turn provides a greater chance at solidifying leads and listings. If an agent meets a high-profile, potential client and they search for their business Instagram it should be well maintained and contain images of past real estate and statistics from their most impressive sales.
Be Prepared To Sell Luxury Properties & The Real Estate Auction Process
While luxury auction listings differ from traditional listings in many ways, they both require agents to know how to sell luxury. Selling luxury real estate is about cultivating all the premium details of the property, accentuating its unique characteristics, and marketing in a manner that makes it irresistible to qualified buyers. Agents won't get luxury mansion auction listings if they cannot eloquently explain the process end to end, and why it is so beneficial for sellers.
If you are unfamiliar, high-end mansion auctions allow owners to move at a faster pace when selling luxury properties, as all due diligence is completed before the day of the auction. The entirety of the auction lasts a matter of minutes, with buyers bidding in person, via proxy, or virtually. Generally, luxury mansion auctions require 30 days of serious marketing efforts on the part of the listing agent and auction company, and 30 days post-auction for settlements to be finalized.
There are three types of luxury real estate auctions. First, is a minimum bid auction, where the seller and auction set a minimum price, the seller will not go under. This gives buyers peace of mind and transparency for potential buyers, void of any surprises. The next is called a reserved auction, which refers to when the seller sets their minimum price but is not required to notify bidders, giving them full control over the auction. In a reserve auction, the agent and sellers must maintain clear communication because if the seller holds unrealistic expectations, the auction will be fruitless. Lastly is the absolute auction, where the highest bidder wins the estate, whether the sellers' minimum price is met or not. While, on the surface, an absolute auction seems risky, it generally attracts a more serious and qualified bidder, which can mean a bidding war where the seller sells far above market price.
Become Well Versed In Role Realtors Play In Luxury Auctions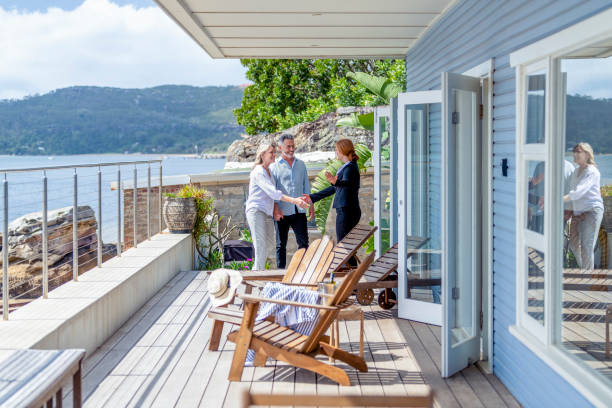 There are a few ways to get luxury auction listings as a realtor. The first is by referrals from clients, brokers, or other agents. In this case, there will most likely be a referral fee, as these contacts are often the deciding factor in selling the merits of luxury real estate auctions.
One may serve as a cooperative agent or broker, referred to as a co-broker, representing the buyer or seller. Co-brokers or listing agents find the lead and represent the seller throughout the auction process and at closing. This individual will manage most all the real estate functions, sharing the commission with outside parties based on involvement.
Most listing agents find working with an auctioneer and a real estate auction company highly beneficial. Working with part of a well-equipped team ensures that qualified buyers are identified, that the property marketing is on par with the estate, and that the auction and listing agreement is ideal for the seller.
Realtors searching to create more luxury auction listings should be sure they are making the right connections, cultivating a personal brand that's in line with luxury, and solidifying themselves as an expert in the market. These aspects will increase your chance of finding leads and getting listings. If you are interested in working with a top mansion auction company, contact Platinum Luxury Auctions to discuss a partnership.