Platinum's penchant for service doesn't stop at our clients: in fact, we believe so deeply in assisting those in need that we conduct a charity auction before every luxury auction sale. Proceeds from these events are matched by Platinum and donated to an organization important to our client or our team.
Platinum is proud to support the following charities:
For more than 100 years, Big Brothers Big Sisters have worked to provide children facing adversity with strong and enduring, professionally supported one-to-one relationships that change their lives for the better, forever. Big Brothers Big Sisters operates under the belief that inherent in every child is the ability to succeed and thrive in life. As the nation's largest donor and volunteer supported mentoring network, Big Brothers Big Sisters makes meaningful, monitored matches between adult volunteers and children, ages 6 through 18, in communities across the country. They develop positive relationships that have a direct and lasting effect on the lives of young people.

Boys & Girls Clubs of Broward County, FL
The mission of the Boys & Girls Clubs is to assure and to enhance the quality of life for children as participating members of a diverse urban society. Kids today have to face the pressures of peers, drugs, gangs, broken homes and overcrowding and the disadvantages circumstances of poor education, low income, unemployment, poor homes where love and attention are lacking. The Boys & Girls Club, provides a place a child can go to get away from those pressures and temptations. The Boys & Girls Club works to help young people ages 6-18 improve their lives by building self-esteem and developing values and skills during their critical period of growth.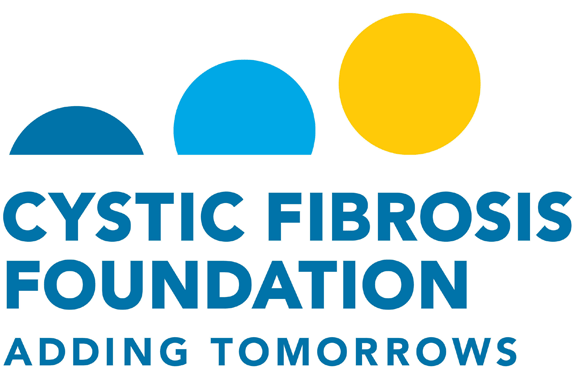 Cystic Fibrosis Foundation
The Cystic Fibrosis Foundation is the world's leader in the search for a cure for cystic fibrosis. They fund more CF research than any other organization, and nearly every CF drug available today was made possible because of Foundation support. The Cystic Fibrosis Foundation is a nonprofit donor-supported organization dedicated to attacking cystic fibrosis from every angle. Their focus is to support the development of new drugs to fight the disease, improve the quality of life for those with CF, and ultimately to find a cure.

HANDY's mission is to embrace, educate, and empower vulnerable youth to become engaged, productive adults. Founded in 1985, HANDY has met the needs of more than 45,000 Broward County children and youth in foster and relative/non-relative care under protective supervision. HANDY annually serves more than 1,300 at-risk children and youth, between the ages of birth to 23 years. HANDY's programs focus on education, youth development, and economic self-sufficiency.

JDRF  is the leading global organization funding type 1 diabetes (T1D) research. JDRF's goal is to progressively remove the impact of T1D from people's lives until we achieve a world without T1D. JDRF is also focused on developing better treatments that will transform the way people with T1D treat the disease today, in order to help them live healthier lives now and in the future. They also aim to prevent T1D, to keep future generations from developing the disease. This is all part of JDRF's promise of "less until none": to progressively remove the impact of T1D from the lives of those living with the disease until it is no longer a threat to them or their families.

The James Clark Montecalvo Scholarship Fund is a 501(3)c organization based in Washington, PA. Jimmy and Platinum's founder, Trayor Lesnock, became best friends in high school, and maintained their friendship until Jimmy lost his battle against a rare brain disease. Before losing this battle, Jimmy had triumphed over a life-threatening cancer that struck him when he was only a high school sophomore. Although Jimmy served as a hero and inspiration to all those who knew him, he'd be more likely to tell you that he'd like to be remembered as a great friend. The Scholarship Fund offers financial support for the continuing education of high school graduates who, like Jimmy, posses an exceptional character and lead inspiring lives.

St. Jude Children's Research Hospital
St. Jude is unlike any other pediatric treatment and research facility. Discoveries made there have completely changed how the world treats children with cancer and other catastrophic diseases. With research and patient care under one roof, St. Jude is where some of today's most gifted researchers are able to do science more quickly. The mission of St. Jude Children's Research Hospital is to advance cures, and means of prevention, for pediatric catastrophic diseases through research and treatment. Consistent with the vision of founder Danny Thomas, no child is denied treatment based on race, religion or a family's ability to pay.

The Tour de Cure is a series of fundraising cycling events held in 44 states nationwide to benefit the American Diabetes Association. Each year, more than 65,000 cyclists participate to raise money to support the mission of the American Diabetes Association: to prevent and cure diabetes and to improve the lives of all people affected by diabetes. Nearly 29 million children and adults in this country are diagnosed with diabetes and the American Diabetes Association works to prevent and cure diabetes while improving the lives of all people affected.

Inspired by erratic shots ("trash") that inevitably happen during golf outings, Trashmasters became known as "the world's most unique golf tournament" and was so fun and popular, organizers saw an opportunity to use the event to fund a Roaring Fork Valley Scholarship program. The program helps college-bound Colorado kids achieve their goals and dreams. Founded in 1993, the Scholarship program has grown tremendously and over the years has awarded scholarships to 91 students!

Vinceremos Theraputic Riding
Vinceremos serves children and adults with developmental, physical and psychological disabilities in its dynamic stable environment.  In their fun, natural and nurturing environment, riders gain greater independence and achieve a higher quality of life.  The bond that is formed between the clients and the horses often motivates them to continue their equine interest, either as a long-term therapy or as a lifelong recreational outlet.