Counter to the norms in the traditional real estate market, Platinum Luxury Auctions approaches every auction sale with grit, toughness, and a whole heart. Our small but mighty team analyzes real-time developments in our program to secure real results. We treat each project as an opportunity to share our passion for the auction, the property and the client, and approach spaces not as four walls, but as stories that need to be told.
Luxury real estate deserves a luxury auction®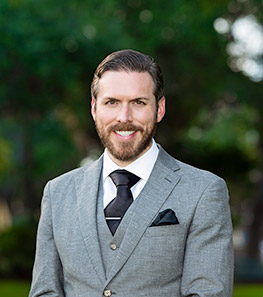 Trayor Lesnock
Founder & President
Mr. Lesnock entered the luxury real estate industry as a sales executive for a prominent brokerage firm in Fort Lauderdale. He was then recruited into the real estate auction sector by a distinguished auction firm headquartered in southwest Florida. After more than 4 years with the firm – first as a sales executive and then as its director – he departed with a vision of improving the auction model. This vision led him to found Platinum Luxury Auctions, and to develop the luxury auction® model for the auction sale of multimillion-dollar real estate (the term "luxury auction" is now widely imitated by industry competitors). Throughout more than $1 billion in completed, luxury real estate auction sales to date, Mr. Lesnock has been dedicated to upholding the highest standards of excellence and integrity in every transaction. This approach has become a hallmark of the Platinum team.
Mr. Lesnock earned a Bachelor of Science in biological sciences with a minor in physiology from Cornell University, an Ivy League institution. While studying at Cornell, he co-founded and then sold his first business venture, a specialized indoor-marketing firm. An avid lifetime athlete, Mr. Lesnock was also inducted into the Pennsylvania Sports Hall of Fame in 2000 as a recipient of the Scholar Athlete award.
He is often quoted in the Wall Street Journal on matters related to luxury real estate and real estate auctions, and has been interviewed by other globally prominent publications such as Forbes, Bloomberg and the Financial Times.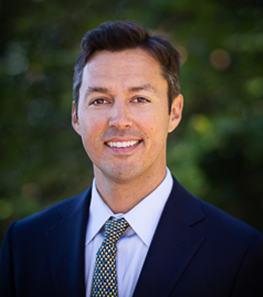 Brett Ryan
Vice President
After several years consulting for the firm, Mr. Ryan formally joined Platinum in 2021. Mr. Ryan brings high-level financial experience to the Platinum team, previously holding positions at Kayne Anderson and Deloitte (one of accounting's Big Four). As an entrepreneur, he acquired a logistics and services franchise which he then sold after 5-X'ing its revenue in less than 3 years.
Brett holds a Bachelor's in Accounting and a Master's in Supply Chain Management from the University of Florida, where he also played men's volleyball for the Gators. Today, he still competes in large tournaments and coaches a youth volleyball club in Seattle, WA, where he currently resides.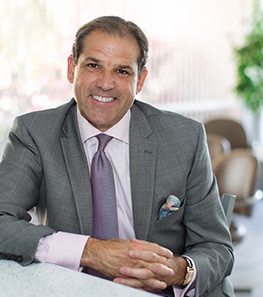 David Ashcroft
Managing Director
David Ashcroft honed his extensive interpersonal and relationship skills while working in the financial services industry in Tokyo, Japan for nearly two decades. After returning stateside and entering the luxury real estate brokerage industry, Mr. Ashcroft spent seven years as a top-producing sales executive with John's Island Real Estate Company, the in-house brokerage for one of the country's most exclusive, private membership communities (where he was also a resident). He followed his stint at John's Island by joining Treasure Coast Sotheby's International Realty in Vero Beach, Florida, before transitioning to the Platinum team.
Along with vast and proven hands-on experience in the listing and selling of luxurious residential properties, Mr. Ashcroft also brings to Platinum's business development team a razor-sharp intellect for the analysis of real estate investment opportunities, market metrics, and industry trends. In his added role as Corporate Liaison, he works to develop and maintain mutually productive relationships between Platinum and the luxury brokerage community.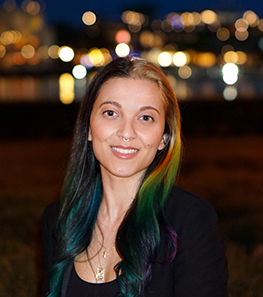 Brittany Olmo
Marketing Director
Now at the helm of the marketing department, Ms. Olmo calls upon her varied background in administration, creative arts and entertainment – across media ranging from visual design to television and film production. This creative experience fuels her innovative and multi-process approach to designing and implementing Platinum's complex and fast-moving, multimillion-dollar marketing campaigns each year.
A Florida native, Brittany attended Florida International University where she earned her Bachelor of Science degree, graduating in the top tenth percentile of her class while completing the four-year curriculum in only three years. She is a serious animal lover – owning two dogs and four cats (that we know of…) – while also volunteering with animal rescues in South Florida.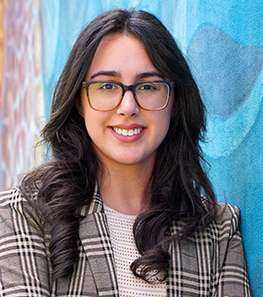 Sabrina Fernandez
Marketing Coordinator
Ms. Fernandez brings her unique professional background to the Platinum team with multiple years of management in the hospitality industry and the corporate environment. Her keen ability to advance and adapt quickly has contributed to her enterprising experience and aligns with the fast-paced world of luxury real estate auctions. Currently working to complete her dual degree in finance and marketing, she is a true multi-tasking expert.
Though a bona fide South Floridian, Sabrina moved to Louisville, KY for two years to aid in the opening of a new corporate office as a corporate trainer before making her way back to her hometown. An avid chef and baker she loves to explore all the novel cuisines and bakeries locally and on her travels. When she's not in the kitchen she's most likely spending time with her furry children which include two dogs and two cats, all named after Batman characters.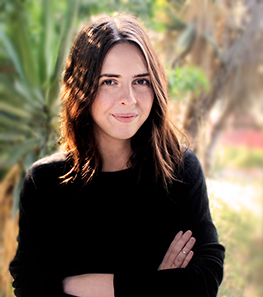 Adrienne Ford
Chief Design & Brand Strategist
Adrienne Ford is an art director, designer, and brand strategist living and working in Los Angeles, CA. Before beginning her freelance career, Ms. Ford received her undergraduate business degree from the Goizueta Business School at Emory University with a triple major in Marketing, Organization and Management, and Visual Arts Management. Subsequently, she joined Saputo Design, where she produced work for many of the world's most prominent brands, including The Ritz-Carlton, Lexus, and Infiniti. She then joined Team One Advertising, Saatchi & Saatchi's luxury division, as a Design Strategist. There, she worked on such clients as Snapchat, Lacoste, The Tiger Woods Foundation, Dacor, Me & the Bees, Fabletics, and more.
Ms. Ford is a unique design professional, as she brings a blend of business knowledge, artistic talent, and blue-chip corporate experience to provide her clients with relevant, intelligent design, and brand strategies. She currently dedicates her time to a collection of clients and agencies around the globe, in locations such as Los Angeles, New York City, San Francisco, Washington, D.C., Miami, FL and Prague, Czech Republic.
An explorer at heart, Adrienne has traveled through five continents, mainly searching for the perfect bowl of bucatini.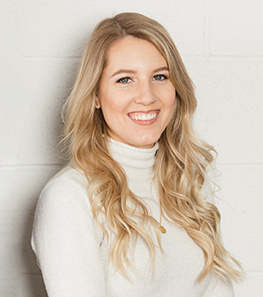 Alyssa Loewen
Art Director
Between her background in visual design and her already considerable experience in the world of luxury real estate, Ms. Loewen comes to Platinum Luxury Auctions with a well-honed and nuanced skill set. ⁠With a focus on design layout and real estate marketing, she is adept at translating client needs and complex concepts into tangible and effective visual solutions. With close to 10 years of marketing experience, she has worked extensively in the field of luxury real estate, commercial real estate, and new-build developments.⁠
Not one to be caught idling in place, Ms. Loewen is an avid traveler and an avowed animal enthusiast – whether that's picking up surfing on the rugged coastline of the Pacific Northwest, volunteering at an animal sanctuary in Costa Rica, or anywhere in between.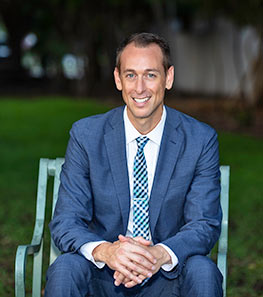 Aaron Carmody
Business Development
Mr. Carmody spent four years proudly serving his country as a member of the United States Marine Corps before transitioning into the private defense contracting industry. After several successful private defense engagements abroad, Mr. Carmody returned to the U.S. and graduated with honors from Florida Atlantic University, earning a Bachelor of Science in finance. Prior to joining Platinum, he spent 3 years in the insurance sector, where he catered to high-net-worth professionals and business executives.
Mr. Carmody focuses on communicating with brokerage owners and management-level real estate professionals to strengthen Platinum's relationships with leading luxury real estate brokerages throughout the country.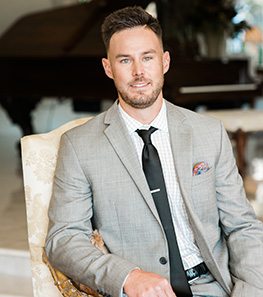 Chase Boruff
Business Development
Mr. Boruff is no stranger to demanding, performance-driven environments. Raised in a family with significant interests in the real estate, oil, and natural gas industries, he learned at a very early age what it takes to compete and succeed at the highest level. He adapted this competitive knowledge to athletics, spending six years as a professional baseball player (including four years as a pitcher with the Kansas City Royals). Between baseball seasons, he took on numerous positions within the family's companies in order to build a well-rounded skill set in the business world.
Mr. Boruff graduated from Carson Newman University in Tennessee, earning a Bachelor of Science degree in Business Management, with a minor in Marketing. His passion for developing and maintaining productive business relationships makes him an excellent addition to the Platinum team.
Walter Cerini
Business Development
A veteran of the auction business, Walter Cerini spent 16 years with Mike Gutierrez Auctions, a firm specializing in vintage, autographed memorabilia and collectibles (and where Mr. Cerini first began working while still in high school). He eventually acquired and rebranded the firm as Premiere Auctions in 2006.
Looking for another challenge, Mr. Cerini then transitioned to Russo and Steele Collector Car Auctions, where he worked as a consignment specialist for both new and vintage collector cars. Walter holds a degree in psychology with a double minor in pre-law and pre-medicine from Arizona State University, graduating cum laude. As part of the Platinum team, he is looking forward to turning his appraiser's eye and knowledge of the auction process to the world of luxury real estate!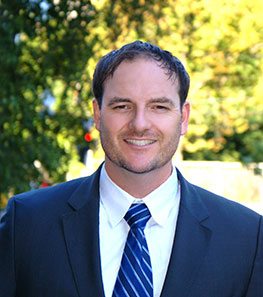 James Smith
Business Development
Originally from Australia, Mr. Smith began working in the aircraft sales and leasing business in 2012 with CB Aviation, developing relationships with a global network of aviation professionals including pilots, airline personnel and aircraft owners.
Prior to his aviation career, James worked in European and Caribbean real estate markets, honing his knowledge of international property transactions, with an emphasis on luxury leasing. His international business experience is also buffeted by several years spent as a business development manager for a major paint manufacturer in Europe, where he helped develop new markets in Asia and Australia.
Mr. Smith currently focuses on the development of relationships with leading real estate professionals in select areas, such as prime coastal markets in the U.S. and abroad. He has a passion for flying and is a licensed private pilot.
Steve Uhlir
Business Development
Steve is a licensed real estate and mortgage broker in the state of California, and also serves as the president and founder of SURE 6S Corp, which has been involved in the acquisition and disposition of more than $200 million in real estate assets to date. His luxury real estate auction experience dates back to 2004, and includes an impressive collection of sales throughout San Diego County, CA (many of which established then-records for auctions in the given market area).
Mr. Uhlir earned a Bachelor of Arts in Economics and Sociology with a minor in Business Institutions from Northwestern University, and continued his education with online-learning certificates from Harvard, the University of Pennsylvania and MIT.
A native San Diegan, Steve resides in Del Mar with his wife Susan, their twins Stephen and Sophia, and their golden retriever, Scout.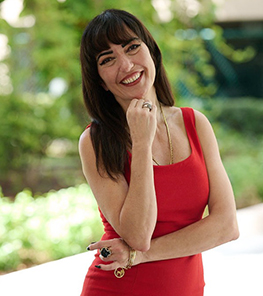 Stefania Minutaglio
Business Development
As an art curator/broker and owner of an established art gallery (11HH; Miami), Mrs. Minutaglio is right at home working with connoisseurs of fine assets. Born and raised in Italy, she is fluent in Italian and English, and can converse in Spanish. Stefania divides her time between Italy and Florida, where she is also a licensed Realtor.®
She draws on her unique experience in the worlds of art and international commerce to develop luxury auction® opportunities for Platinum in Italy, the broader EU, and Florida. Stefania's affiliations include the European Union of Art Experts (UEEA), European Art Council (CEA), Association of Women Art Dealers, (AWAD) and the Italy-America Chamber of Commerce Southeast (IACCSE). She enjoys dancing and playing the piano.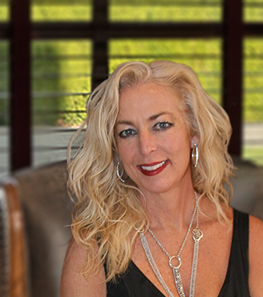 Trudy Vella
Business Development
Trudy Vella joins the team of Platinum Luxury Auctions with more than 25 years as a broker on the island of Kauai. As a leader in the real estate business, her style and success has been to find new methods to sell her listings and stay competitive. She identified the luxury auction® platform as an incredible resource for getting the job done at a date specific to the seller, and as an excellent way to trade high-end and unique real estate that benefits both the buyer and seller.
Trudy lives between Hawaii and Lake Tahoe and travels the world to exotic locations to sell exclusive and luxurious homes at auction. In between auctions, Trudy performs as a soprano soloist with a large group in Truckee, California and sings all genres with the Kauai Island Singers Showcase (K.I.S.S). Trudy approaches everything she does with pure passion, contagious enthusiasm and great determination to get the job done.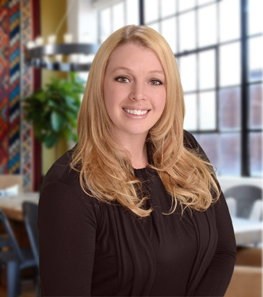 Lyndee Mayes
Business Development
Ms. Mayes earned a bachelor's degree in Marketing and Business Management from Central Oregon Community College. Motivated by her passion for property, she quickly decided to put that degree to work in the real estate industry. That passion has carried her into her eighth year as a real estate broker (currently maintaining her license with Keller Williams Realty in Bend, Oregon). Ms. Mayes consistently works to expand her real estate knowledge base, mentor new brokers in the community and help her clients match their lifestyles with select luxury properties.
Ms. Mayes was active in sports and volunteer work in her native town of Lake Havasu City, Arizona, before moving to Bend, Oregon, where she fell in love with its amazing outdoor lifestyle.
Tawny Wolf
Business Development
Ms. Wolf graduated from the University of South Florida with a degree in Mass Communications, with a focus on public relations and marketing. Her love of horses then brought her to the Wellington, Florida area in 2007.
Her previous experience in the fashion industry as the Director of Sales for DerDau (a New York-based, luxury equestrian brand), combined with being an active equestrian competitor in the show jumping discipline, gives Ms. Wolf the unique ability to relate to clients seeking a lifestyle that blends the "horse world" with the luxury and elegance of South Florida.
Ms. Wolf is focused on expanding Platinum's already stellar track record for the luxury auction® of multimillion-dollar horse farms and equestrian estates.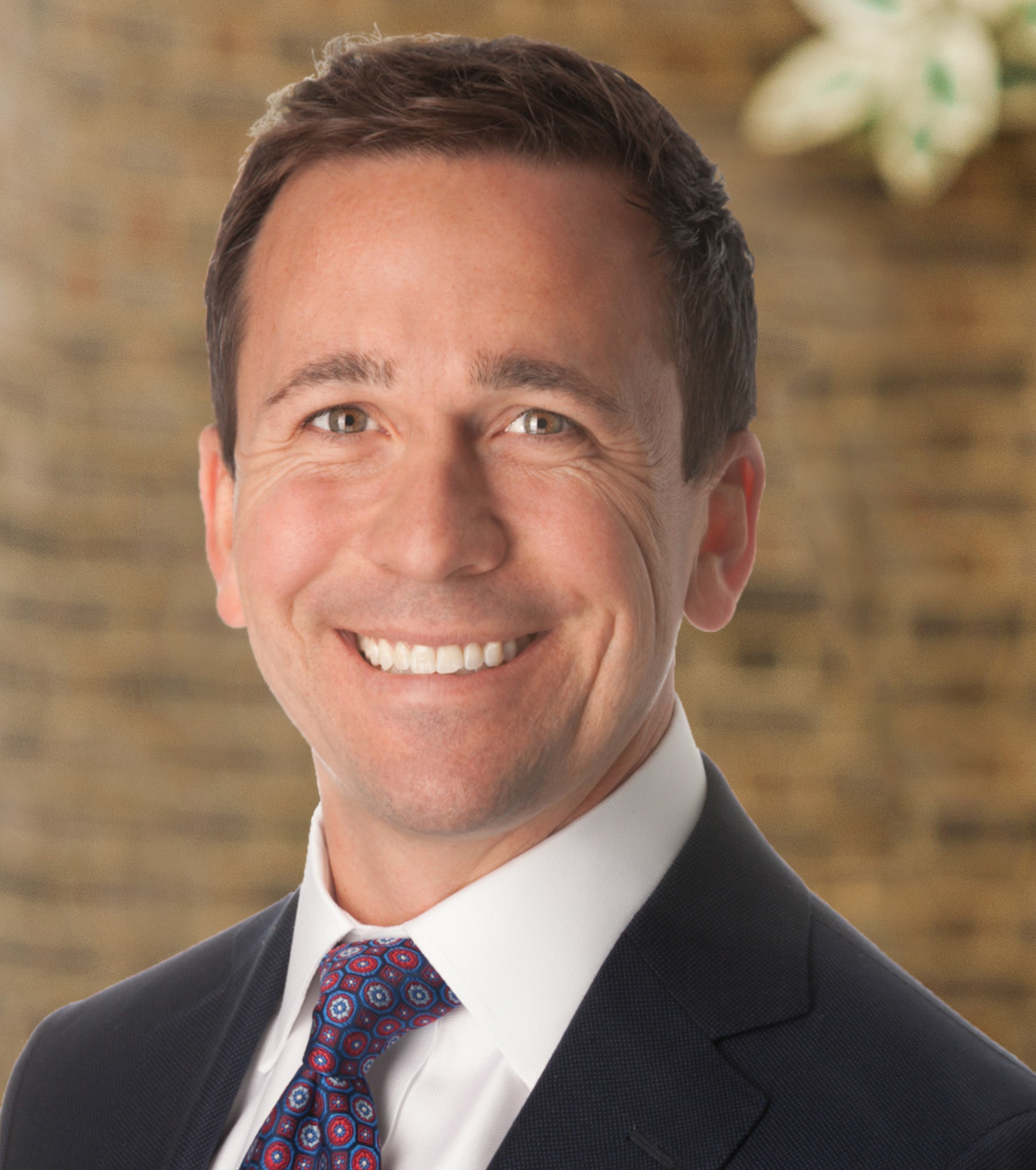 Neil Bourdelaise
Preferred Lender
As one of the nation's Top 1% of Mortgage Originators (named by Mortgage Executive Magazine) Neil's experience, round-the-clock service and dedication to his clients are why top Realtors choose him as their loan officer. An over 16-year veteran of the mortgage industry, Neil's primary goal is to use his skills to produce outstanding results for every customer, and he specializes in jumbo financing and unique loan options that cater to high net worth borrowers.
A Senior Mortgage Consultant and Branch Sales Manager in Florida, Neil is also fully licensed in Maryland, Virginia, Delaware, Pennsylvania, New Jersey, Michigan, Georgia, and the District of Columbia. Neil is a proud graduate of Roanoke College, where he obtained a Bachelor of Business Administration and played varsity soccer, and now spends his free time keeping up with local market trends and volunteering in his community.