It's been a year and some change since a global pandemic swept through and drastically changed the trajectory of industries, and real estate was no exception. Home prices have skyrocketed with more moving around and more people are working remotely and rarely leave home to go into an office. The luxury real estate market has boomed in response to this new work and live lifestyle, and open houses appearing on auction have become more of the norm as people are desperate to buy and can't find anything through traditional means.
If you're looking for luxury properties, opt for luxury real estate auctions and mansion auctions. At Platinum Luxury Auctions, we auction luxury homes for your direct purchase. When you purchase luxury real estate through an auction, you can see the positives of a more open, transparent, and direct approach to buying. In terms of transparency, you'll observe how many people have bid and how much they bid. You'll see how quickly the process moves in comparison to more traditional means of buying. All buyers are vetted, and all sides know about costs before undergoing the buying process. In this article, we'll go over the main tips on how to find luxury real estate auctions in a busy market.
As an investor, auctions are incredible opportunities because you'll be able to choose from multiple properties that are off the market. If you're specifically looking for auction properties, you can browse auction websites for good deals that you wouldn't normally hear about. Certain websites are better resources than others. When you're looking online, monitor auctions at the courthouse or through your connections and network. When looking for auction properties, keep in mind the two main types:
Foreclosures: Depending on your county, foreclosures are maintained differently but typically observe similar processes. Foreclosures are typically sold as they are below market value due to their fixer-upper condition. If you're searching for foreclosures specifically, it's important to collect all the information you can about the place before you put money down. Investing in foreclosures can be a great opportunity, and sometimes can have negatives you may not see at first but can challenge the potential of the deal. If you do your research ahead of time, you can avoid these obstacles.
REOs: Real estate owned (REO) properties are typically properties possessed by the lenders, and come about from a failed foreclosure auction. These properties are also off-market and have great potential for investments. It's important to note that these properties need their due inspection. Lenders may be scarce to create changes to the property like a typical seller, but it's good to know the scope of what you're getting into before making a bid altogether. Do your due diligence and reap the rewards of this opportunity.
When you find a property you like, make sure you know its status in the auction, its geographical whereabouts, and the bidding process. Understand you may need to make spontaneous decisions at the time of the auction. Prepare for the auction by doing your research. Take the time to research the neighbourhood surrounding the property and create a budget that remains within your limit. When you complete these steps and stay within your budget, you'll be able to go to a real estate auction with more confidence.
Hire an Inspector
Because of the auction process and regulations, you won't be having the obligatory inspection period, so you'll need to set up a pre-bid inspection beforehand. This will be critical to ensuring your purchase is transparent and informed. You can hire an expert home inspector to come and do it for you. This costs around $500 typically and will save you money down the line on costly unwarranted repairs.
Be Prepared Financially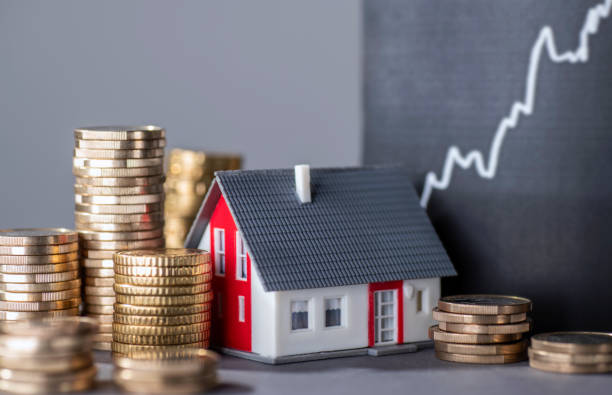 When it comes to buying property, ensure that you have the proper funds in all ways. Get pre-approved for a mortgage that matches the market rate of the county you're in. The closing period for home auctions is around 30 days, so not being qualified to buy can cause you to lose out on the chance to buy the home you want.
When looking at initial purchase costs, make sure you've done your research on property taxes, cost of maintenance, and future maintenance costs. Your home inspector will help you make sure of the source of these costs and clarify a little bit about the home's systems, including destroyed water heaters and faulty foundations.
Stay Aware During Auctions
It's good to understand that the real estate market is competitive, especially in an auction setting. It's easy to get roped into spending more on a property than its actual value because you get carried away with the fantasy of the property. Stand firm with your budget as buyers may bid high earlier on. Your team of professionals, like the team at Platinum Luxury Auctions, will be there to guide you as you assess the real cost of the home and stay on top of the actual price you're wanting to pay. Spending money on a home that is worth less is something you want to avoid in the auctioning experience.
Bid Early
If you see a home listed on an auction site and can't imagine not having this property, there are things you can do to manoeuvre the odds in your favour. Working with a qualified agent or broker is a start. The broker can make an early bid to the seller to raise your potential for winning the property. If the offer, aka the pre-auction offer, is viable to the seller, you could secure the home. The seller may want to avoid bidding altogether and opt to sell you the home outright, taking the stress out of buying.
Pre-auction offers are common as well as buy-now options where sellers create a pre-determined price that they won't go under to sell the home before it hits the auction room. In this case, you'd buy it then and there and purchase the home either online or in person.