Located in the prestigious community of Ponte Vedra Beach, this property sits on an oversized lot and offers exceptional privacy – all just steps from the beach!
4
Beds
4
Full Baths
4,088
+/- Square Feet
Lot
1.01
+/- Acres
Frontage
220
+/- Feet on Ponte Vedra Blvd
Year
1997
Built
Amenities
Golf

Family Friendly

Ocean Views
Views: Guana River & Atlantic Ocean
A rare, oversized "end-lot" situated in one of the most prestigious seaside communities in Florida, and just steps away from the beach, this Property offers a combination of luxury and serenity. The ideal location provides over an acre of lush grounds, 220 ft of frontage on the esteemed Ponte Vedra Boulevard, and superior beach access to Mickler Beach. Surrounding soaring magnolias, oaks, and palms further the charm, while stunning sunsets provide the perfect backdrop.
An elongated driveway leads to a refined arrival with a 1000-sf, 3-car garage, and an oversized, columned portico. Elegant architectural details, picture-like windows, and an open-concept floor plan lend themselves to ample natural light and awe-inspiring panoramic vistas throughout the 2-story residence. Mahogany, glass-paned doors garnish the entry and open to an inviting living room with a cove ceiling and marble fireplace. Residents can enjoy plenty of space to cook and host in the spacious, well-appointed kitchen or enjoy an intimate breakfast in the adjacent breakfast nook. Large gatherings are never an issue with a family room built to entertain—perfect for watching Sunday football!
The primary suite, located on the lower level, features French doors opening to an outdoor patio and a bathroom that is perfect for unwinding after a long day. A lower-level bedroom, currently used as an office, and two upper-level bedrooms with en-suite baths complete the +/- 4,088 interior square feet. Outside, the residence is built for relaxing and taking in the sights with preserved lands to the north and west offering exceptional privacy. Whether you appreciate bird watching or having an outdoor meal within the screened-in lanai, there are plenty of ways to enjoy the sunshine.
PONTE VEDRA BEACH, FL. What was first a frontier mining town in the early 1900s has now become one of the most high-end oceanfront playgrounds in the United States. To this day, Ponte Vedra Beach is still home to one of Florida's rare AAA Five Diamond destinations: the Ponte Vedra Inn & Club. Synonymous with luxury, Ponte Vedra Beach has more to offer than just a breathtaking coastline. In fact, there are 73,000 protected acres of forests, tidal lagoons, and coastal dunes to explore. Enjoy the outdoors by kayaking what Folio Weekly calls the "Best Place to Kayak" or spend some time looking for shark teeth along the shore.
Located in St. Johns County–the wealthiest county in Florida–Ponte Vedra Beach is known for its "quiet opulence" that is not found anywhere else, as well as its resorts, A-rated schools and of course, its association with golf. Home to the PGA Tour headquarters and to one of the world's most famous golf courses, the Tournament Players Club (TPC) at Sawgrass; this is where Tiger Woods' "Better Than Most" putt was heard 'round the world in 2021.
JACKSONVILLE, FL. With over 840 square miles, Jacksonville is the largest city by landmass in the United States. In fact, Jacksonville has the largest urban park system in the nation and is four times the size of Manhattan! With over 80,000 acres of parks and 400 city parks, there is always something to do for any nature lover. If you would rather enjoy the water, Jacksonville is also home to 1,100 miles of shoreline and 22 miles of white-sand beaches–you are never more than 60 miles away from the nearest body of water. Always sunny, Jacksonville inhabitants experience perfect, warm weather year-round (with a rare exception for the short, comfortable "winters").
If you would rather get loud, shout some chants, and enjoy a game or two, Jacksonville is home to plenty of nationally recognized teams. The Jacksonville Veterans Memorial Arena hosts 16,000 seats for the beloved NFL Team, the Jacksonville Jaguars. You can also take the family to watch the Jacksonville Jumbo Shrimp play baseball or even watch a hockey game, rugby match, or basketball tournament. With plenty of sports to watch, it is only a question of when and where.
REQUEST ADDITIONAL INFORMATION
If you require additional information that is not provided, please fill out the form below and a Platinum representative will contact you.
Lock & Key Access
Accessing documents requires a Lock & Key account.
Register or Sign In
A Lock & Key account does not obligate a user to any type of subscription service or heavy barrage of emails. Instead, Lock & Key unlocks features within the Platinum website, such as accessing and downloading documents, saving favorites, gaining early access to upcoming luxury auctions®, and more.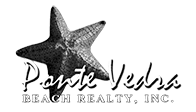 Property listed and offered for sale by Ponte Vedra Beach Realty, Inc. (CQ1000202). Listing agent Kim M. Davis (BK542361). Platinum Luxury Auctions LLC is a licensed Florida Real Estate Corporation (CQ1036963) and licensed Florida Auction Business (AB2956). The terms "Platinum Luxury Auctions," "Luxury Auction(s)" and "Luxury Real Estate Deserves a Luxury Auction," along with their affiliated marks – if applicable – are registered trademarks and/or service marks (collectively, "Platinum Marks") owned by Platinum. The Platinum Marks are not to be copied or reproduced by any non-Platinum parties without express permission.