Marketed at $20 million.
Discover "The Last Best Place" from this awe-inspiring, 240-acre trophy ranch!
*Special thanks to those 6 bidders who registered for the initially-planned sale in Oct 2021.
4
Beds
4
Bath
3,800
+/- Square Feet
Lot
240
+/- Acres
Water Frontage
2,600
+/- Linear Feet
Year
2001
Built
Misty Creek Ranch is comprised of four contiguous parcels free from covenants and zoning: whether a home business, hunting preserve or subdivision for family homesites is desired, the possibilities for this Property are as wide as the surrounding viewscapes. Boasting 360-degree views of the Gallatin Valley, lush hay fields, three ponds and a half-mile on Cottonwood Creek, Misty Creek Ranch is also home to Aspen, Cottonwood and Fir groves that include one of the oldest and largest trees in the state. In addition, the ranch conveys with 18 distinct water rights from Cottonwood Creek, for the purposes of stock water, domestic water, irrigation, and fish & wildlife. (For additional information such as water right identification numbers, corresponding flow rates and other pertinent details, please contact a Platinum representative.)
Seven mountain ranges envelop the Property, and the pristine beauty of the land is enhanced by herds of elk, moose, and deer as well as birds of prey and wildfowl. Enjoyment of the landscape is heightened by the ability to share it with these majestic creatures, and hiking, cross-country skiing, snowmobiling, hunting, and trout fishing are all possible without stepping off the ranch.
Equestrian features include miles of trails, a large livestock barn and fenced paddocks, and a shop and wooden shed complete the outbuildings. A comfortable, four-bedroom, four-bath home also conveys with the property and offers nearly 4,000 sf. Radiant heated floors, a gas fireplace and a fully-finished basement complete with recreation area complement the home's best feature: the incredible views from each and every window.
While Misty Creek Ranch may feel like a world away from the urban sprawl, it is ideally sited just 20 minutes outside of Bozeman, 30 minutes from the international airport, and 40 minutes from Big Sky's resorts and world-class skiing.
BOZEMAN, MT. The city of Bozeman serves as the seat of Gallatin County and has been attracting attention for the past few years as out-of-state buyers flock to the region; indeed, Bozeman is the fastest growing micropolitan statistical area in the entire United States. Soon to be upgraded to the fourth metropolitan area in Montana, Bozeman was incorporated in 1883 and has a long history (both before and after incorporation) of being a center for innovation, recreation and culture. Located within a short distance of some of the country's best skiing, Bozeman also celebrates its local artists with an annual festival named in honor of Bozeman's farming history: the Sweet Pea Festival.
Local industry has swelled with the growth in population: Montana State University employs more than 4,000 people, and tech companies engage in the production of lasers and optical equipment. Coupled with the area's software development and bio-tech companies, Bozeman is uniquely poised at the forefront of today's economic opportunities. Employment is also boosted by Montana's natural beauty, which has served as the backdrop for motion pictures, including The Wildest Dream and A River Runs Through It. It has been mentioned in literature, on television, and in several instances in the Star Trek franchise, where a writer native to Bozeman set his hometown as the fictional site of Earth's first contact with the Vulcans.
GALLATIN COUNTY, MT. The second-most populous county in Montana, Gallatin is flanked by the Bridger and Gallatin mountains and myriad National Parks and Forests – it is truly one of the most beautiful places on earth. From the sunrise over the Spanish Peaks to the awe-inspiring treasures in Yellowstone National Park, living in Gallatin County means an endless supply of beauty with distinct seasons that bring the best of the outdoors as they change.
Whether you prefer winters spent racing down the black diamond runs at Big Sky Resort or summers camping beneath the stars in the wilderness that is Yellowstone, this corner of Montana is full of wonders. In addition to the endless splendor of the landscapes, Gallatin County is also home to cities like Bozeman, Belgrade and Three Forks, where shopping, dining and cultural opportunities abound.
REQUEST ADDITIONAL INFORMATION
If you require additional information that is not provided, please fill out the form below and a Platinum representative will contact you.
Lock & Key Access
Accessing documents requires a Lock & Key account.
Register or Sign In
A Lock & Key account does not obligate a user to any type of subscription service or heavy barrage of emails. Instead, Lock & Key unlocks features within the Platinum website, such as accessing and downloading documents, saving favorites, gaining early access to upcoming luxury auctions®, and more.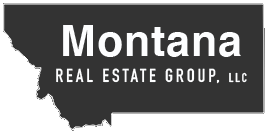 Property listed and offered for sale by Montana Real Estate Group, LLC (Lic#C140599). Listing Broker/Owner Shawn Mitchell Moran (Lic#11624). Platinum Luxury Auctions LLC ("Platinum") is a registered Foreign Limited Liability Company in the state of Montana (ID#E075051) performing auction and auction-marketing services for this transaction. Platinum is not performing real estate brokerage services where prohibited.