At Platinum Luxury Auctions, the top priority is to provide clients with exceptional service and flawless execution, producing an auction process that is efficient and uncomplicated for both buyer and seller. As part of its dedication to upholding the highest standards of excellence and embracing the latest technologies, Platinum Luxury Auctions has launched an exciting new website!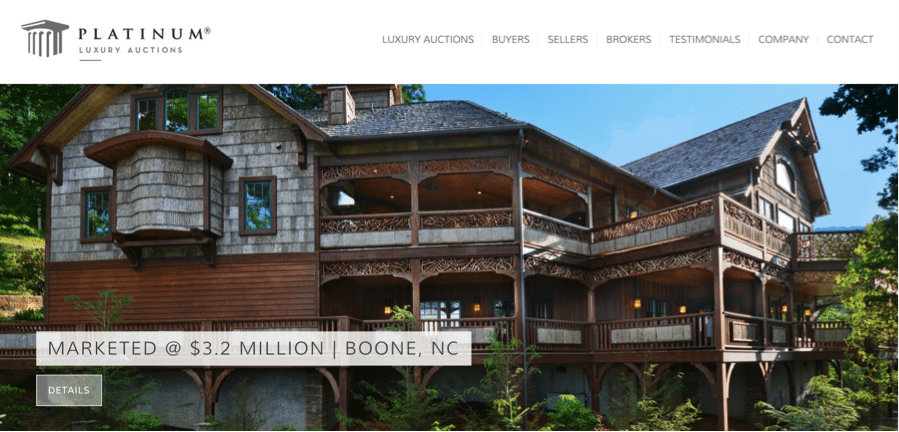 The new site is extremely user-friendly and easy to navigate. Because of its "fully responsive" framework, the site automatically reformats for an optimal user experience whether the site is viewed on a desktop computer, smartphone, or tablet device. Additionally, the clean layout and elegant design of the new website makes it convenient for visitors to view details of each luxury auctionSM. Most documentation and property literature can be accessed via a single click.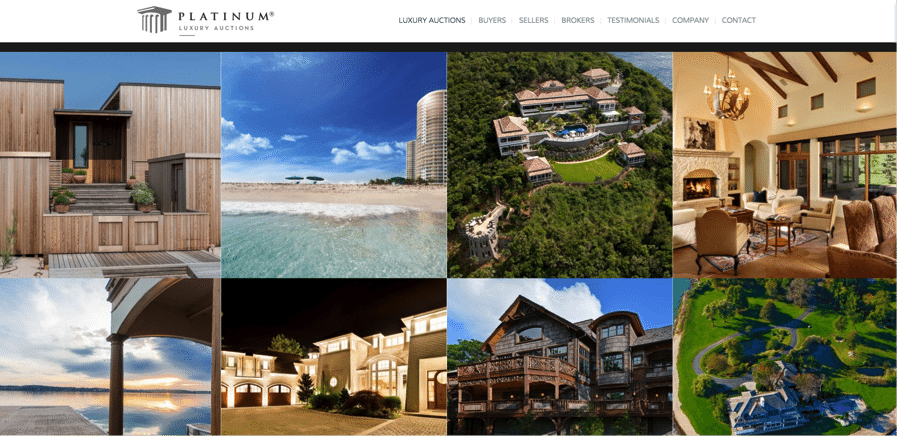 Interested buyers and sellers can also read testimonials from the company's extensive network of high-net-worth clients, highlighting the reasons why Platinum Luxury Auctions is the market leader in providing the exceptional service that is the backbone of its reputation.
The website also features a section dedicated to brokers that explains the impressive relationship that Platinum Luxury Auctions has built within the luxury brokerage community. Brokers can read why top-producing agents trust Platinum Luxury Auctions to conduct successful luxury auctionsSM throughout the world, for even their most delicate clients and exceptionally unique listings.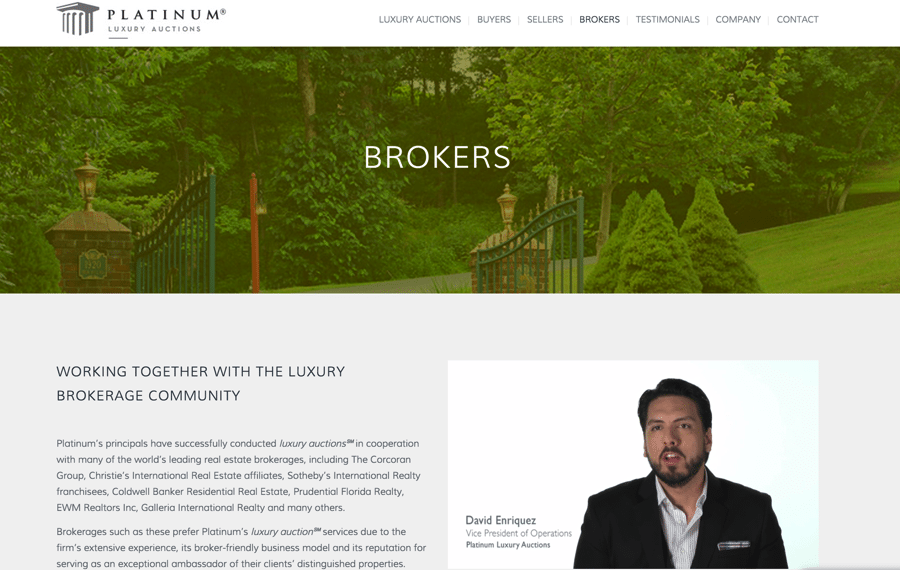 The improved website also has a section that showcases Platinum Luxury Auctions' latest press mentions, as well as "The Platinum Pulse," an integrated blog that is updated with new auctions, recent sales and luxury real estate news.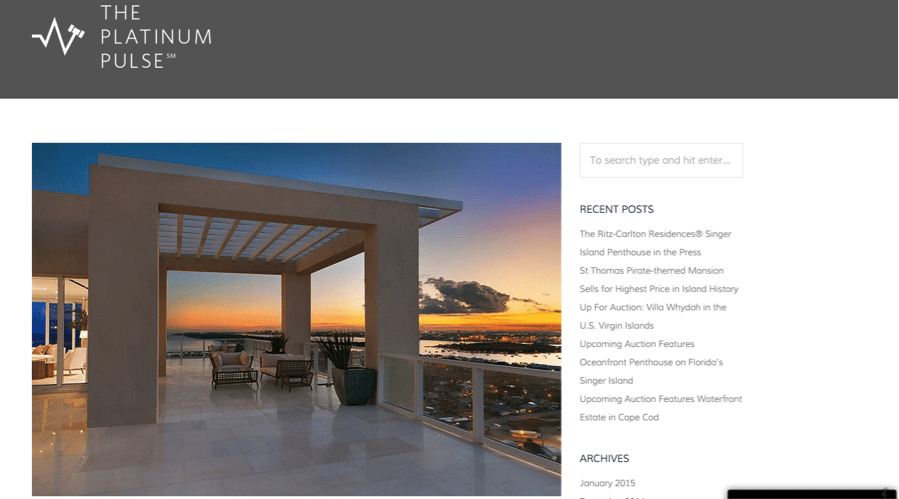 Most importantly, the website's "Corporate Vision & Mission Statement," explains how Platinum Luxury Auctions combines luxury real estate brokerage services, auctions, advertising, marketing and public relations to provide the outstanding performance clients have come to know.
We invite you to browse the site and get to know more about the company's philosophy and services. Discover more at www.platinumluxuryauctions.com